Profile and Safety
At Traxx we specialise in providing complete IN STORE profiling for Dealers, Rental and Regional resellers of our Products. Also on offer is our "OWN BRANDING" service where we can provide you with a complete package of products fully profiled to your brand, at a very affordable price, whilst still maintaining the TRAXX product standards and quality.
We will also launch a full range of personal apparrel, premium gifts and Safety items, during February.
Keep an eye out here for all of the latest additions to the range.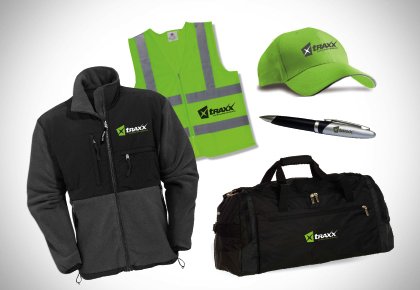 TRAXX supply a complete branding service.