Quick Release BOLT and Slot Plate
M12 Qick release BOLTS are designed for anchoring core drilling machines or wall and wire saws in a rigid position for working.
NOTE THAT M12 ANCHORS ARE SOLD AS A SEPERATE PART.
Slot plates are available in 90mm or 130mm diameter depending on drill base style.
NOTE TAHT SLOT PLATES ARE SOLD AS SEPERATE PART TO M12 QUICK RELEASE.
Features
Click to enlarge images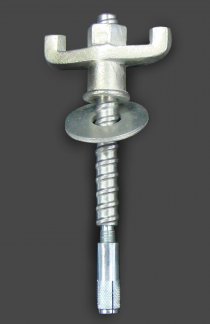 Quick release anchor.